News Release
CAMI Research Expands Distributorship Network ... Again!
Feb 25, 2016

CAMI Research Inc. (Acton, MA) has appointed a new distributor for its CableEye cable and harness testing systems. ALLDAQ joins Meilhaus in serving CableEye customers in Germany, Austria, and German-speaking Switzerland, and is CAMI's 21st global distributor.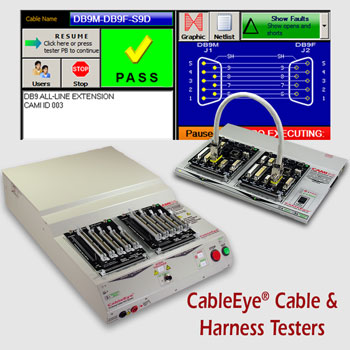 A leader in development of PC-based Cable & Wire Harness Test Systems for over 20 years, CAMI offers the CableEye suite of Low and High Voltage (HiPot) products. Like Semicon (Poland) and LK Hitech (Korea) who joined the network recently, ALLDAQ sought out their distributorship having been impressed with the quality, versatility, and ease of use of the testers.

Germering-based ALLDAQ was established as a new business unit of ALLNET GmbH in 2014. "DAQ" stands for "Data Acquisition" encompassing the complete field of data collection from the field of professional measurement technology.

ALLDAQ joins seven other distributors currently certified to calibrate CableEye testers viz. Arnold Trading (Israel), Cimbian (UK), DEMS (France), Emona (Australia), Globaledge (Japan), LK Hitech (Korea), Meilhaus (Germany), Mercury Electronics (India), Smarteam (China).

CAMI is also seeking a distributor in Spain with experience in sales, promotion, & distribution of electronic test equipment.
CAMI Research produces expandable and upgradable diagnostic Cable & Harness Test Systems for assembly, prototyping, production, and QC of standard or custom cables. CableEye® Testers display, and document basic electrical properties such as continuity, resistance, dielectric breakdown, insulation resistance, miswires, and intermittent defects.

CableEye®
CableEye is an expandable and upgradable diagnostic and Pass/Fail Cable and Harness Test System that's PC-based. It's used for assembly, prototyping, production, and QC of standard or custom wire cables and harnesses, and comes in six models ...

Low Voltage: M2U-basic, M2U
For diagnostic and Pass/Fail Testing - Find, display, log, & document: continuity (opens, shorts, miswires), and intermittent connections

Low Voltage: M3U, M3UH
For all of the above plus resistance (contact, isolation, embedded), and diodes (orientation, forward voltage, reverse breakdown).

Low Voltage and High Voltage: HVX, HVX-21
For all of the above plus HiPot (dielectric withstand voltage and insulation resistance).
Free 2-Week Trial
Experience CableEye first-hand. See how your own cables and connectors can be auto-detected and accurately represented on our graphic-rich, touch screen compliant GUI. Find cable problems fast, and understand why customers tell us "... we can not live without CableEye" (Kabelservice), declaring it the "... best, easiest to use, system" (Digital Video Products).
Limited availability

Schedule your Free Trial now!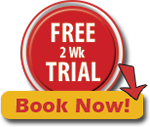 No credit card required. No commitment to purchase.