Item 813
Previous Item | Next Item
M2U Attached Expansion Module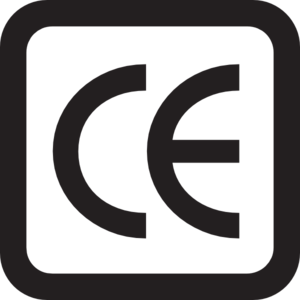 Each M2U Expansion Module adds 128 Test Points
Expandable to 1024 Test Points
This photo shows three M2U Attached Expansion Modules (AEX) (each one is an Item 813) connected to an M2U Control Module (Item 811). The system pictured here provides 512 test points. When in use, you would attach 64-conductor flat cable to the headers on each expansion module. The flat cable would then extend to a custom-designed fixture or mating harness accommodates your multi-headed cable or wiring harness. You may also replace the two CB15 boards shown in the photo with 64-conductor flat cables. We can supply pre-assembled and tested sections of flat cable with 64-pin sockets if you prefer (Item 854).
Order your system with the number of modules you need now and add more modules at a later date. The modules are field-installable (see 2nd photo below). A computer is required even though one is not shown in this photo.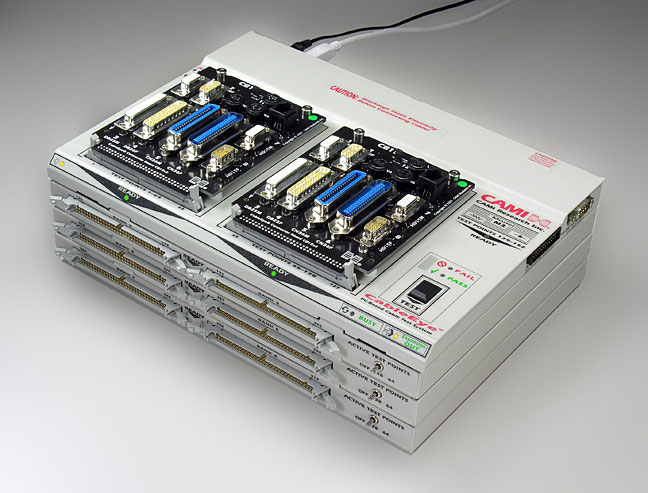 ---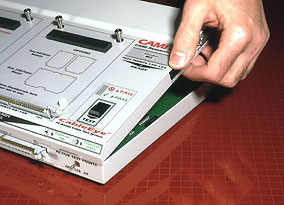 Adding an Expansion Module to a Low Voltage Tester Control Module

Slide an M2U or another module into latches on the front, lower it onto the M2U-AEX module, and secure with two screws. This entire process can be finished in less than one minute.

+1 978 266 2655