Item 823
Back to CableEye M3U
M3U Attached Expansion Module
Each M3U Expansion Module adds 128 Test Points
Expandable to 2560 Test Points

This photo shows one M3U Attached Expansion Modules (AEX) connected to an M3U base unit (Item 821). Additional test points provided by the expansion modules are unconnected in this photo. The system pictured here provides 256 test points. When in use, you would attach 64-conductor flat cable to the headers on this module. The flat cable would then extend to a custom-designed fixture or mating harness accommodates your multi-headed cable or wiring harness. You may also replace the two CB15 boards shown in the photo with 64-conductor flat cables. We can supply pre-assembled and tested sections of flat cable with 64-pin sockets (Item 854) if you would prefer not building them yourself.
You may order your system with the number of modules you need now and add more modules at a later date. The modules are field-installable.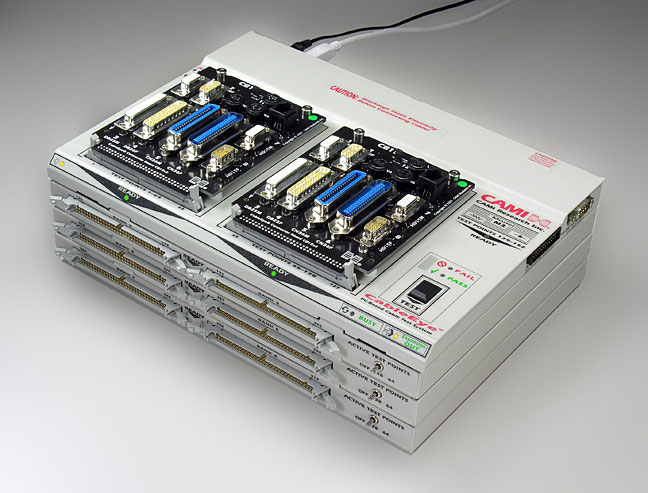 ---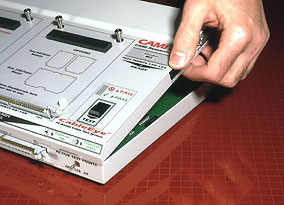 Adding a Module to the M2U or M3U Base Unit

Note: Adding expansion modules to an M3U tester requires recalibration!
Calibration is included in the purchase price.
Not field installable without purchase of calibration software, Item 717S.


+1 978 266 2655