CableEye® Direct International Sales
CAMI Research Inc.
(Acton, MA) has many international customers enjoying the benefits of CableEye®. If you are inquiring from outside the USA, please refer to our list of
international distributors
and contact a distributor assigned to your country. If none is listed for your region, you may order directly from us in the USA as described below. CAMI Research is the only authorized seller of CableEye within the US and Canada.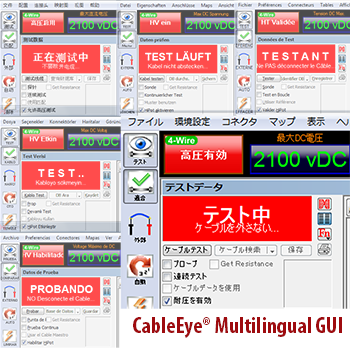 Placing an Order

Please refer to our list of international distributors. If we have a distributor assigned to your country, you must place your order with them!
If no distributor is listed for your country, we can ship directly to your company from the USA. For direct sales, this is the procedure to follow:
Fax or e-mail us with your intention to order, indicating exactly which items interest you. An html version of our catalog may be referenced here, and you may request a pdf version of our color print catalog here.
We will fax or e-mail you back a pro-forma invoice showing exactly what you will be billed, including the shipping and handling charge.
If the pro-forma invoice meets with your approval, you should e-mail or fax a purchase order, or return the pro-forma invoice with your signature and request to place the order, indicating the method of payment.
Companies that can provide suitable credit references with three USA companies and a USA bank may apply for net 30-day credit privileges. You may also prepay your order by either wire transfer or check drawn on a USA bank if suitable references are unavailable. We also accept VISA, MasterCard, or American Express credit cards.
Normally, we can ship within three business days of your payment being cleared.
Note that the pro-forma invoice amount does not include duty, VAT, or other taxes that may be imposed by your country.


+1 978 266 2655



Catalog & Pricing
Click here for catalog & pricing.


---
CableEye®
CableEye is an expandable and upgradable diagnostic and Pass/Fail Cable and Harness Test System that's PC-based. It's used for assembly, prototyping, production, and QC of standard or custom wire cables and harnesses, and comes in six models ...

Low Voltage: M2U-basic, M2U
For diagnostic and Pass/Fail Testing - Find, display, log, & document: continuity (opens, shorts, miswires), and intermittent connections

Low Voltage: M3U, M3UH
For all of the above plus resistance (contact, isolation, embedded), and diodes (orientation, forward voltage, reverse breakdown).

Low Voltage and High Voltage: HVX, HVX-21
For all of the above plus HiPot (dielectric withstand voltage and insulation resistance).
Free 2-Week Trial
Experience CableEye first-hand. See how your own cables and connectors can be auto-detected and accurately represented on our graphic-rich, touch screen compliant GUI. Find cable problems fast, and understand why customers tell us "... we can not live without CableEye" (Kabelservice), declaring it the "... best, easiest to use, system" (Digital Video Products).
Limited availability

Schedule your Free Trial now!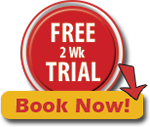 No credit card required. No commitment to purchase.