Come Join Our Team!
Small, Electronic Equipment Manufacturing Company | Congenial Environment | Accommodating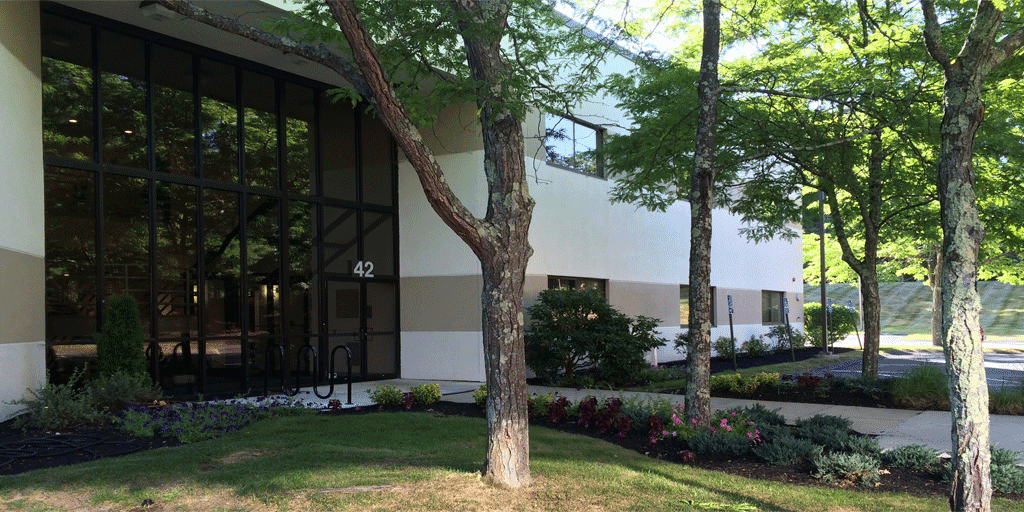 Since 1993, CAMI Research has designed and manufactured Automatic Test Equipment (ATE). Our CableEye® PC-Based, Continuity & HiPot, Cable and Harness Test System, is a professional test instrument used to check multi-conductor cables found in a wide range of equipment. CableEye testers take full advantage of the PC's color graphic display, high-speed computation, and mass storage to provide a complete cable and wire harness management system. Customers use our testers for design, assembly, prototyping, production, and QC to measure, display, and document basic electrical properties such as continuity, resistance, and dielectric breakdown.

We provide these advanced wiring analyzers and guided assembly systems to discerning global customers who require accurate and dependable assembly and testing in order to deliver top quality product. Our systems are used for countless test applications of products destined for Transportation, Aerospace, Energy, Appliances, Medical Devices, Defense, Robotics, Telecom and much more. We count NASA, Tesla, GE, Hitachi, Johnson & Johnson, Lockheed Martin, Northrop Grumman, Raytheon, Boston Dynamics, and the US Forces among our many customers. As an essential manufacturer in the supply chain for defense and medical industries, all areas of the business have remained operational through the pandemic.

We are an Equal Opportunity employer. All qualified applicants will receive consideration for employment without regard to race, age, color, religion, creed, sex, sexual orientation, gender orientation, gender identity, national origin, disability, or protected Veteran status.
Join our team and grow with us!
---
Sr. Electrical Engineer
Post Date: 16 June 2022 - Position Availability - Open, Immediate Start
We are seeking an Electrical Engineer with a minimum of 10 years experience in analog, digital, and mixed signal circuit design, simulation, analysis, and design verification, and PCB layout. We expect the applicant to have excellent communication and time-management skills. The wide-ranging job responsibilities center around developing precision electronic test equipment, and include product tech support and fault analysis.
Applicants should have a Master's degree or higher in Electrical or Electronic Engineering and good references and feel confident they will thrive in the busy, dynamic environment of an expanding, small company. Company business involves design and manufacture of electronic test equipment.
Full-time, flex hours, medical and dental benefits, retirement plan with employer-match available. Congenial environment, accommodating, successful business operating since 1993 (see top of page for more information). Convenient to Rt. 2A in Acton. On-site, free parking. Immediate start.
If you would enjoy a challenging position where your contribution is valued and appreciated, we'd love to welcome you to our team.
Your responsibilities will include:
Design, develop, debug, and test electronic circuits and systems by using current CAD tools, analysis techniques, and technologies.
Develop design and test documentation.
Participate in solving engineering problems by analyzing the situation and recommending corrective or alternative actions.
Analyze, evaluate, and verify requirements, circuits, and systems by using good engineering practice.
Layout printed circuit boards for your own designs.
Investigate, research, and select electronic circuits, components, tools, equipment, and practices.
Participate in and successfully contribute to project teams typically including the following activities: product design and development, test of materials, preparation of specifications, process capability studies, research investigations, report preparation, and process/test documentation.
Work independently to plan and schedule own activities necessary to meet timelines.
Troubleshoot new product development related to design, material, or process.
Works cooperatively with process development, quality, manufacturing, regulatory, and marketing departments to ensure project success.
Assists with product tech support and fault analysis.
Required
Master's degree or higher in Electrical Engineering
Ten years experience in analog, digital, and mixed signal circuit design, simulation and design verification
Experience with PCB layout and surface-mount electronics manufacturing.
Attention to detail
Experience providing Tech Support
Spoken English with good grammar and diction
Excellent communication skills (written and spoken) in English
Experience with current CAD software
Self-starter who is eager to learn
Aptitude for multi-tasking
Strong planning, critical thinking, problem-solving, and task and time management skills
Fully vaccinated against COVID with booster
Authorized to work in the USA
Able to attend in-person interview
Desirable
Experience working for a small company
Experience working for a manufacturing company
Experience managing RoHS compliance
Experience with FEA and thermal analysis
Experience managing Safety and EMC/EMI testing
Experience with high voltage circuit design, low current, up to 5kV.
Experience with sourcing and purchasing components
Apply
Please apply at cableeyeREMOVE@REMOVEcamiresearchREMOVE.com.
---
College Student | Summer Job
Post Date: 30 July 2022 - Position Availability Closed
---
---
Coronavirus (COVID-19) Update
CAMI Research has been operating as an essential manufacturer in the supply chain for defense and medical industries. All areas of the business remain operational: Manufacturing, Service, and Technical support.

In order to operate as safely as possible, we have implemented a number of mandated and recommended strategies to promote the safety and well-being of our employees including limiting their proximity to each other. We will continue to update our strategies when state and federal guidelines change.

CAMI Research remains committed to providing superior quality test solutions and unparalleled service.
---