24 March, 2022

CAMI Research Inc.(Acton, MA), has extended their production facility by adding 2000 sq ft of new production space for manufacture of their innovative CableEye ® wiring test systems.

Despite the pandemic, 2021 sales were the highest ever for CAMI. CAMI is an essential manufacturer in the supply chain for defense and medical industries, so all areas of the business have remained operational through the pandemic.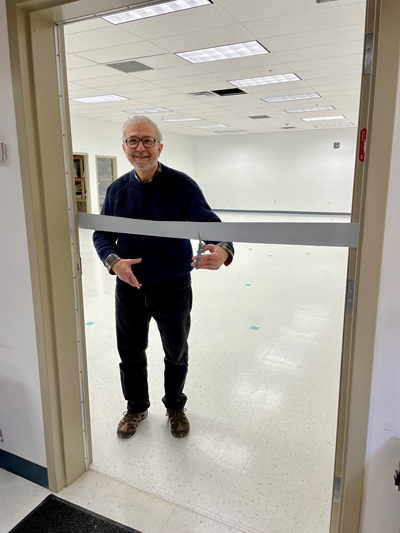 Fig. 1: Chris Strangio, President, opens the new production space with a ribbon-cable cutting ceremony

The company has been a leader in innovating highly configurable test solutions for simple and complex multiconductor cables and harnesses for nearly thirty years. CAMI provides these advanced wiring analyzers and guided assembly systems to discerning global customers who require accurate and dependable assembly and testing in order to deliver top quality product. Systems are used for countless test applications of products destined for Transportation, Aerospace, Energy, Appliances, Medical Devices, Defense, Robotics, Telecom and much more. Trusted by industry leaders such as CERN, Ford, GE, Hitachi, NASA, Abbott, TESLA, Lockheed Martin, Raytheon, Airborn, Furukawa, TE Connectivity, and the Nobel prize-winning group, LIGO, thousands of test systems have shipped globally over the years.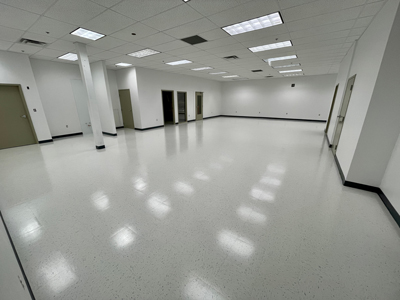 Fig. 2: New Production Space
The Production View for Pass/Fail checks while running an automated test is shown in the screenshot (Fig. 3). Displayed on any sized screen you desire, the color-coded graphic-rich display provides clarity and, at the click of a button, you may visualize the wiring schematically or by netlist. Components are automatically detected and displayed (including Diode orientation), wiring faults are color-coded, and full measurement data is provided for every pin-to-pin connection. Another click provides a detailed customizable report, complete with wiring schematic and netlist, for your own records or for your customer. A short (red) is clearly identified in this screenshot, and both audio and visual signals indicated the harness test has failed.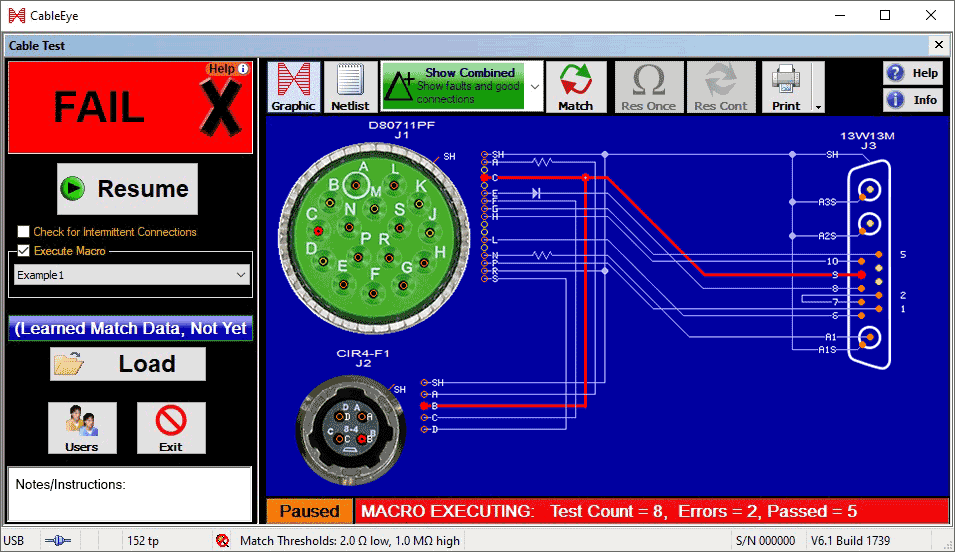 Fig. 3: CableEye Wiring Tester Production Screen with Pop-Up Work Instructions
Learn about the advantages of CAMI and
CableEye
equipment at the EWPTE show in Milwaukee (Booth 1505). Ask a CAMI representative how to win $500 in
CableEye
accessories.
CableEye ® Automation-Ready Cable and Wire Harness Test Systems
CableEye testers are highly versatile, expandable and upgradable diagnostic and Pass/Fail check Cable and Harness Test Systems that are PC-based. They are used for assembly, prototyping, production, and QC of standard or custom wire cables and harnesses The entire suite of products is powered by the same easy-to-use operating software and, with the help of its signature easy-to-interpret color-coded graphics, instantly identifies not only when there is a fault, but what type of fault and where.

Low Voltage M2 Series
For diagnostic and Pass/Fail Testing - Find, display, log, & document continuity (opens, shorts, miswires, intermittent connections).

Low Voltage M3 Series
For all of the above plus resistance (contact, isolation, embedded), and diodes (orientation, forward voltage, reverse breakdown).

Low Voltage M4 Series
For all of the above plus precision resistance (4-wire), and capacitance (twist wire relationship, length of cable, length to break, capacitors).

Low Voltage and High Voltage HVX Series
For all as described for M3 plus HiPot (dielectric withstand voltage and insulation resistance). 4-Wire Kelvin Measurement and Advanced Measurement Options (capacitance, twist wire relationship, length of cable, length to break, capacitors) are available.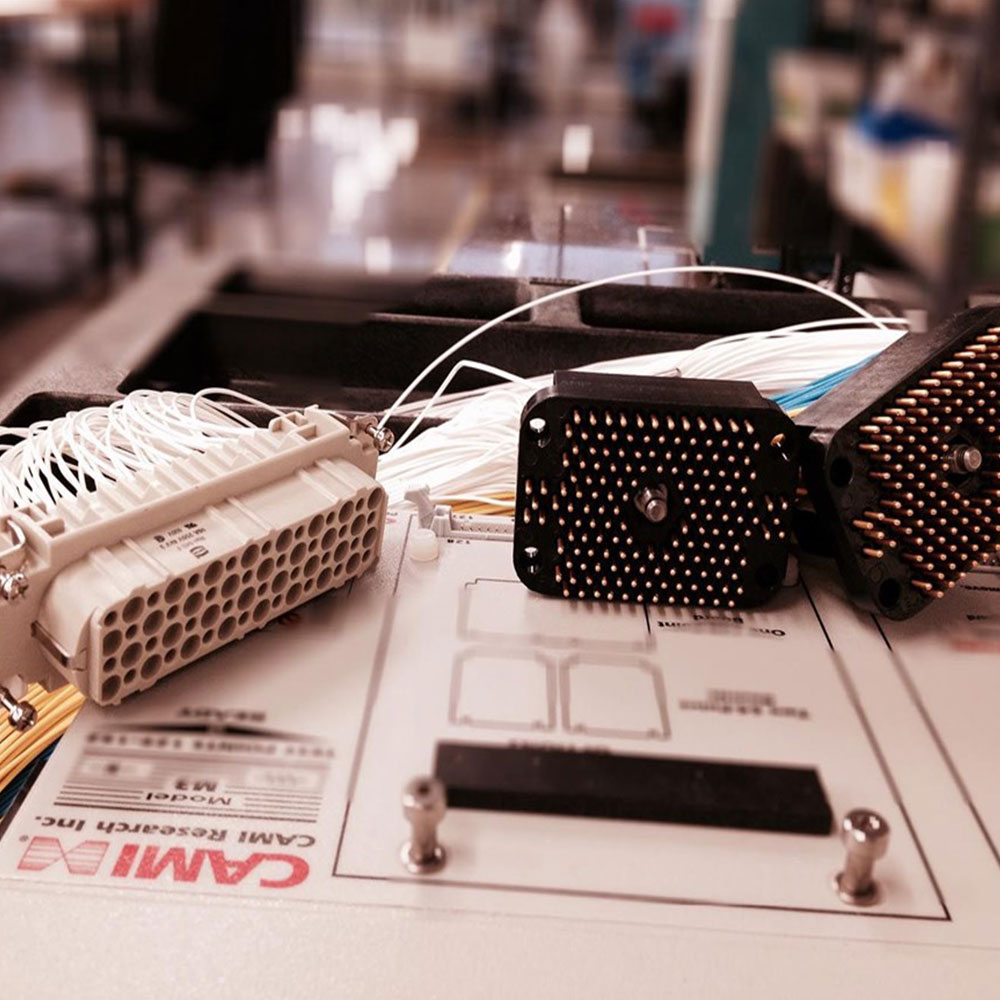 photo credit: Progressive Image