Item 767A
Previous Item | Next Item
CB37A Connector Board
Light Director™ System for Guided Connector Assembly
CB37A for Connectors of 64 Pins or Less
Not Compatible with M2-Series Systems
Configuration
This board supports the mating piece for a circular or rectangular connector that you plan to assemble and is part of our Light Director™ system for guided connector assembly. Click here to learn how the Light Director™ system works. You may purchase the board as a kit of parts to be assembled in-house or have us do the board assembly for an additional charge as described below. Note: This item is sold as a single board with components. CB37A is intended for connectors of 64 cavities or fewer, order CB37A (Item 737A). For connectors up to 128 cavities, order CB38A (Item 738A). Each board includes sufficient light fibers to fully populate the board. To operate the Light Director guided assembly system, you will also need the following:
1 - Any CableEye test and cable management system Model M3 or above.

2 - Item 728, the AutoBuild™ Guided Assembly software option (software that permits you to program the assembly and operate the LED fibers). If your CableEye system already includes this software, you need not purchase it again.

3 - Item 792, AT&T Natural Voices voice font (high-quality synthetic voice for speech instructions during assembly). If your computer is already provided with a high-quality voice font, you need not purchase this item.

4 - Item 610, optional assembly service for the CB37A board. Using customer-supplied cable schematic or pin assignment table, we will mount the interface fixturing and program your build procedure. Interface fixture not included. ZIF fixture purchased separately (Item 899C - Custom Interface). See photos of custom CB37A applications. You receive a turn-key system ready to use.

Connectors Not Included: Customization Service Available (Item 899C).

1 Single Board.

Voltage Rating

For low voltage operation only. Not intended for HiPot.

Tester Compatibilty

Not compatible with M2-series models.
---
1 - Assembled CB37A kit with mounted interface fixture: ZIF interface fixture (top), original interface fixture(bottom)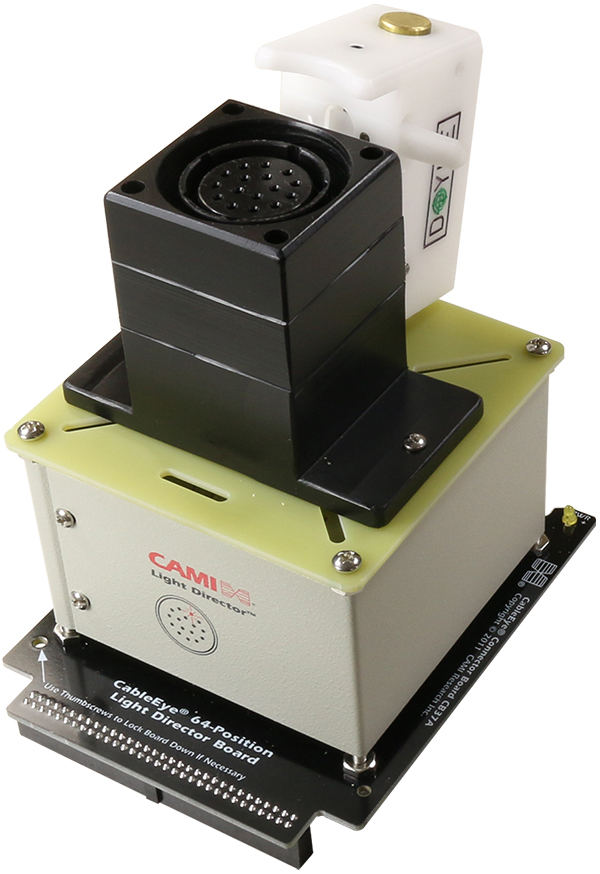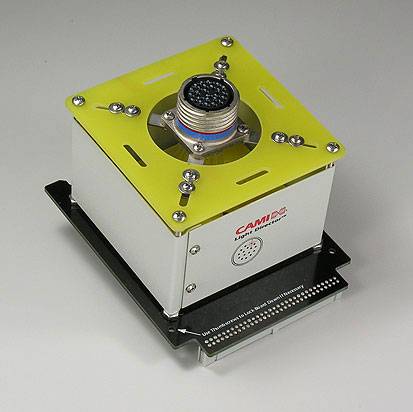 ---
2 - CB37A board with 64 mounted LEDs and
Friction Block Gasket used to support fibers (left).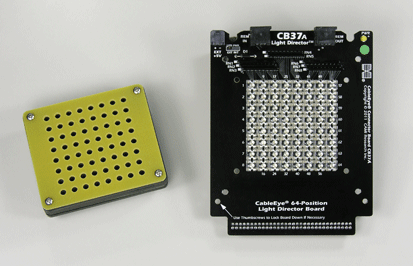 ---
3 - CB37A components kit as received if ordered without assembly.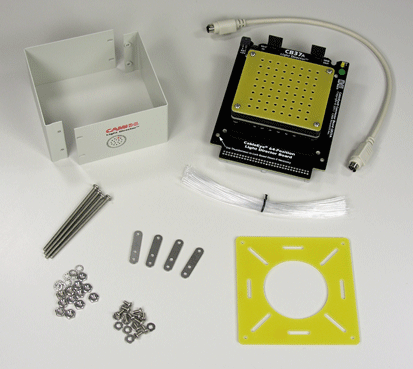 ---
4 - The components kit includes this shroud to protect the fibers after the assembly is complete.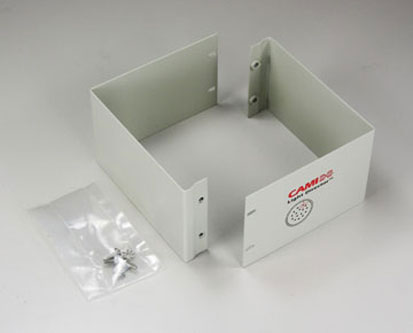 ---
5 - 64 individual Light Fibers included with CB37A.