Items 704 and 704E
Previous Item | Next Item
Pelican™ Low Voltage Tester Carrying Case
Item 704 - For 128 Test Points
Item 704E - For 256 Test Points

(See Rolling Pelican Carrying Case Items 704 F,G for 128-152 TPs and 640-896 TPs respectively)


Highly recommended for shipping your tester for service as well as for general transportation and storage, this rugged, Pelican case (pictured below) includes a foam-lined compartment for a low voltage CableEye tester 128 (Item 704) or 256 (Item 704E) test points, power module, USB cable, and one or two board sets (depending on the board type). The mechanical hinges and latches are designed for long-term durability. The cover includes a rubber gasket to block moisture & dust and prevent outside air from penetrating the case. Includes lock and key. 20" long, 14" wide, and 5" deep. Color may vary.

Read detailed description below.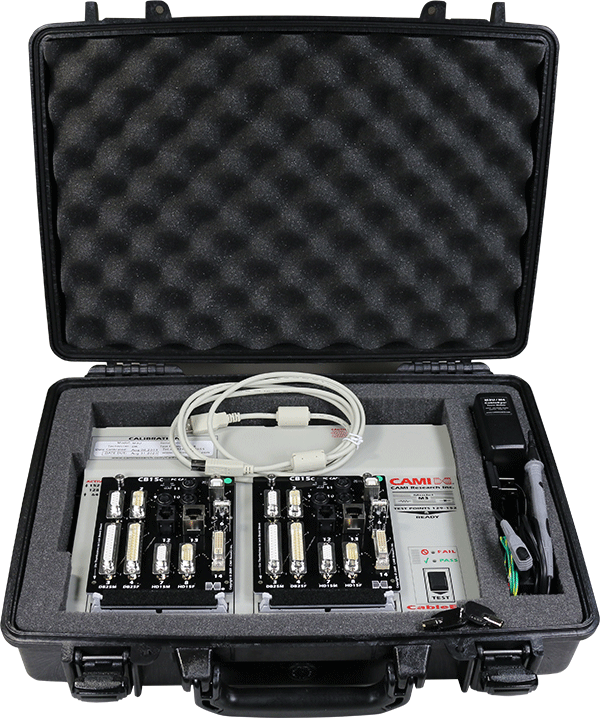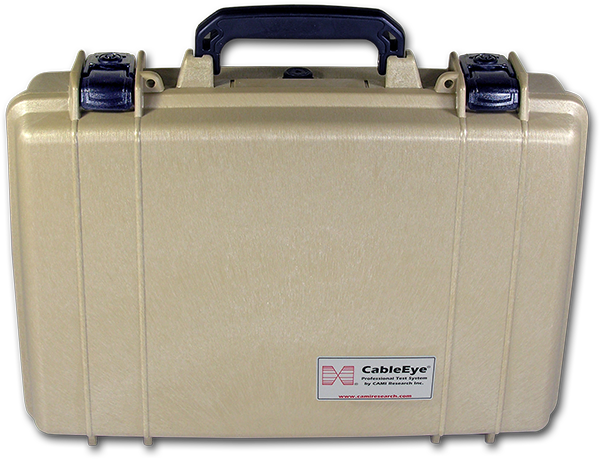 Detailed Description:
Unbreakable, watertight, airtight, dustproof, chemical-resistant and corrosion-proof case
Made of Ultra High Impact structural copolymer polypropylene that makes it extremely strong and durable
Open-cell core with solid wall design is strong, yet lightweight
Three-piece foam set that consists of one "egg crate" foam upper section, one customized Pick 'N' Pluck foam section, and one 1.0" blank bottom foam section
Automatic Pressure Equalization Valve for changes in altitude or temperature
Meets IP 57 and Military Standard C-4150J specifications
Temperature Rating -10 to +210° F (-23 to +99° C)