Item 717/E/E8 and 717H/E
Previous Item | Next Item
CableEye Tester Calibration
Item 717 for M3U Series
Item 717E for M3U Series with 1-7 Expansion Modules
Item 717E8 for M3U Series with 8+ Expansion Modules

Item 717H for High Voltage HVX Series
Item 717HE for High Voltage HVX Series with Expansion Modules

Click here for the Why, When & How of Calibration including how to order and ship.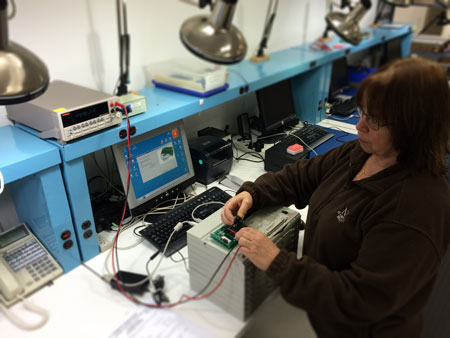 Note:
CableEye Models M2, M2U, M2-Basic, and M2U-Basic do not require calibration.
Serial Port Models - Effective January 1, 2018, CAMI will no longer be able to offer calibration services for serial port testers. These M3 and M3A model testers are eligible for our serial port to USB upgrade program. For far less than the price of a new system, your upgraded system, an M3U, will be returned to you with a new, renewable one-year warranty, the latest software, and newly calibrated. M3U specifications can be viewed here.

Other Service

Looking for another service such as Hardware or Software Upgrade, Warranty, Repairs? Click here.