4-Wire Resistance Measurement
Measure contact and wire resistance as low as 1 milliohm.
Test in sequence after checking for shorts, opens and miswires.
User selectable test current from 10 ma to 1 amp.
Perform a stress test by driving up to 1 amp and setting the dwell time to up to 3 minutes.
Print full reports with the 4-wire measurement for each connection.
Netlist Display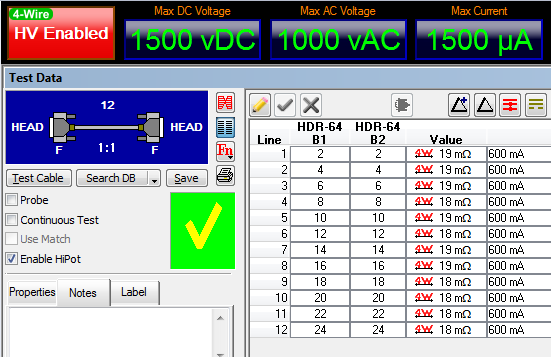 Click this link to view in Full Page