CableEye International Catalog
CAMI Research Inc. (Acton, MA) has many international customers enjoying the benefits of CableEye®. If you are inquiring from outside the USA, please refer to our list of international distributors and contact a distributor assigned to your country. If none is listed for your region, you may order directly from us in the USA, in which case you should refer to the section on 'Direct International Sales'.

Catalogs
Catalog (44 pages, 6.1MB)

Prices
Please contact your local authorised distributor for local prices.

If there is no local distributor for your region, and you contact us directly, note that quoted prices are USA only and subject to exchange rates, freight and import costs.


---
CableEye®
CableEye is an expandable and upgradable diagnostic and Pass/Fail Cable and Harness Test System that's PC-based. It's used for assembly, prototyping, production, and QC of standard or custom wire cables and harnesses, and comes in six models ...

Low Voltage: M2U-basic, M2U
For diagnostic and Pass/Fail Testing - Find, display, log, & document: continuity (opens, shorts, miswires), and intermittent connections

Low Voltage: M3U, M3UH
For all of the above plus resistance (contact, isolation, embedded), and diodes (orientation, forward voltage, reverse breakdown).

Low Voltage and High Voltage: HVX, HVX-21
For all of the above plus HiPot (dielectric withstand voltage and insulation resistance).
Free 2-Week Trial
Experience CableEye first-hand. See how your own cables and connectors can be auto-detected and accurately represented on our graphic-rich, touch screen compliant GUI. Find cable problems fast, and understand why customers tell us "... we can not live without CableEye" (Kabelservice), declaring it the "... best, easiest to use, system" (Digital Video Products).
Limited availability

Schedule your Free Trial now!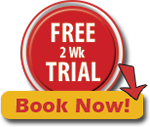 No credit card required. No commitment to purchase.