CableEye International Sales
How to Order
CAMI Research Inc. (Acton, MA) has many international customers enjoying the benefits of CableEye®. If you are inquiring from outside the USA, please refer to our list of international distributors and contact a distributor assigned to your country. If none is listed for your region, you may order directly from us in the USA, in which case you should refer to the section on 'Direct International Sales'. CAMI Research is the only authorized seller of CableEye within the US and Canada.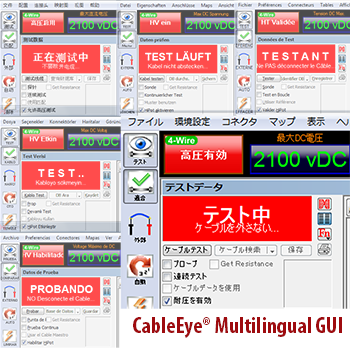 Technical Information for International Users
CableEye requires a wall-mounted power module that provides 9Vdc unregulated at 300mA (M2U series) or 15Vdc unregulated at 400mA (M3U series) for the test fixture and expansion unit. The output connector is a standard 2.5mm circular DC power jack. Any foreign-style power module that provides this output will be adequate. At your preference, we will either ship the USA-style power module, ship no power module, or provide the proper power module for your country and advise you of any additional cost.

Our HiPot units (HVX series) plug directly to 100 - 250Vac, 130W (max) power with IEC-standard universal C14 chassis plug.

The on-line help system and User's Guide are in English. Our software may be configured for English, Spanish, German, French, Turkish, Chinese, or Japanese screen labels. Macro instructions written within our standard software and intended to be read by an operator may be written and displayed in any language.

For all other technical requirements, including software and computer, please see specifications.
Warranty & Software Upgrades
The same warranty that applies to US buyers also applies to foreign purchasers. You receive a one-year warranty on parts and labor for hardware support (excluding shipping), and will receive software updates & upgrades for one year at no charge. We have found the hardware to be extremely reliable, so it is unlikely that the test fixture will pose any problems under normal use. Click the link for details.
Catalog & Pricing
Click here for on-line catalog.


Please contact your local authorized distributor for local prices.

If there is no local distributor for your region, and you contact us directly, note that quoted prices are USA only and subject to exchange rates, freight and import costs.
---
CableEye®
CableEye is an expandable and upgradable diagnostic and Pass/Fail Cable and Harness Test System that's PC-based. It's used for assembly, prototyping, production, and QC of standard or custom wire cables and harnesses, and comes in six models ...

Low Voltage: M2U-basic, M2U
For diagnostic and Pass/Fail Testing - Find, display, log, & document: continuity (opens, shorts, miswires), and intermittent connections

Low Voltage: M3U, M3UH
For all of the above plus resistance (contact, isolation, embedded), and diodes (orientation, forward voltage, reverse breakdown).

Low Voltage and High Voltage: HVX, HVX-21
For all of the above plus HiPot (dielectric withstand voltage and insulation resistance).
Free 2-Week Trial
Experience CableEye first-hand. See how your own cables and connectors can be auto-detected and accurately represented on our graphic-rich, touch screen compliant GUI. Find cable problems fast, and understand why customers tell us "... we can not live without CableEye" (Kabelservice), declaring it the "... best, easiest to use, system" (Digital Video Products).
Limited availability

Schedule your Free Trial now!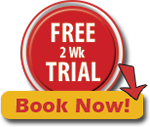 No credit card required. No commitment to purchase.