Introduction
These documents represent the CableEye User's Manual included on the installation drive with every new tester purchase. Most users find our software so intuitive that they never read their Manual. However, should you ever need some help, you will find the Manual easy to read with ample illustrations and examples. We have taken great care to make the information you're looking for quick to find and easy to understand.
---
Knowledge Base Recommendation
This is a guide to the
CableEye
reference materials to consult when learning how to set-up, operate, problem-solve, and train personnel. If you are a new User of
CableEye
test equipment, we highly recommend that you refer to the materials in the order displayed below.
1
Getting Started Booklet
Printed copy included with your CableEye System and digital copy on the installation drive. Can be download if you login to the support page here: CAMI Support
Quick guide to setup your tester and install the software.
2
Software Introduction Guide
Printed copy included with your CableEye System and digital copy on the installation drive, or download it from here: Download Software Introduction Guide.
Quick guide offering an introduction to every important function of the CableEye tester and software. Often, this guide is enough to setup your tester in a production environment.
3
Web Video Clips
On the installation drive and on our website here: Demonstration Video Clips.
Multiple video clips demonstrating the use of important software features.
4
User's Manual
THIS PAGE. (Scroll down to view.)
The links below will always take you to the most current (downloadable) version. A digital copy (current as of ship-date) was included on your installation drive.
In-depth explanation of all features of the CableEye test system. Intended for system administrators and technicians.
5
Instructor-led Classes
Class-style training opportunities led by CAMI engineers. Please refer to our Training page.
Whether the audience constists of operators, technicians, engineers, or managers, CAMI's Cable & Harness Testing training will ensure your staff members are primed to be more creative and productive. Sessions vary in content and time, as they are dependent on your group size, and level of experience.
---
See Video Demonstrations
There's nothing better than a live demonstration to see how to use the software or set up special tests. These Videoclip Demos cover all the basics and will be very helpful to gain a quick understanding of how CableEye cable test and management systems work.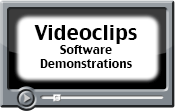 ---
User's Manual Download
T Table of Contents
1 Initial Setup
2 Before You Test - Key Features
3 Basic Operations
4 Measuring Resistance
5 Printing Reports and Labels
6 Automatic Testing
7 Batch Data Logging
8 CB Boards and Custom Fixtures (Coming Soon)
9 Adapting to Custom Fixtures and Wiring Harnesses - PinMap™ Fixture Editor
10 Connector Designer™ Connector Editor
11 Measuring Capacitance, Twisted Pairs, and Cable Length
NOTE* For instructions on measuring cable length, go to Help | Help... from the CableEye software menu (V6.1-Build 1827 or later) and navigate to The CableEye Software > Advanced Features > Measuring Cable Length.
*This note will be deleted when the content has been added to section 11 of this Manual and uploaded.
12 Setting Preferences
13 Exporter (Coming Soon)
14 Autobuild™ Guided Assembly (Coming Soon)


Older Software Manuals
12 Database utilities
(10 pages, 72 KB)
Version 4 - Outdated