13 October, 2023

CAMI Research Inc.(Acton, MA), manufacturer of the CableEye ® automation-ready cable and harness test system, has released an option for its HVX product line permitting leakage measurements of 10 GΩ isolation at a test voltage of 100 Vdc. This new capability will be of special interest to customers requiring extremely high isolation resistance measurements at very low voltages. The option may be ordered with new testers or added as an upgrade to previously purchased systems.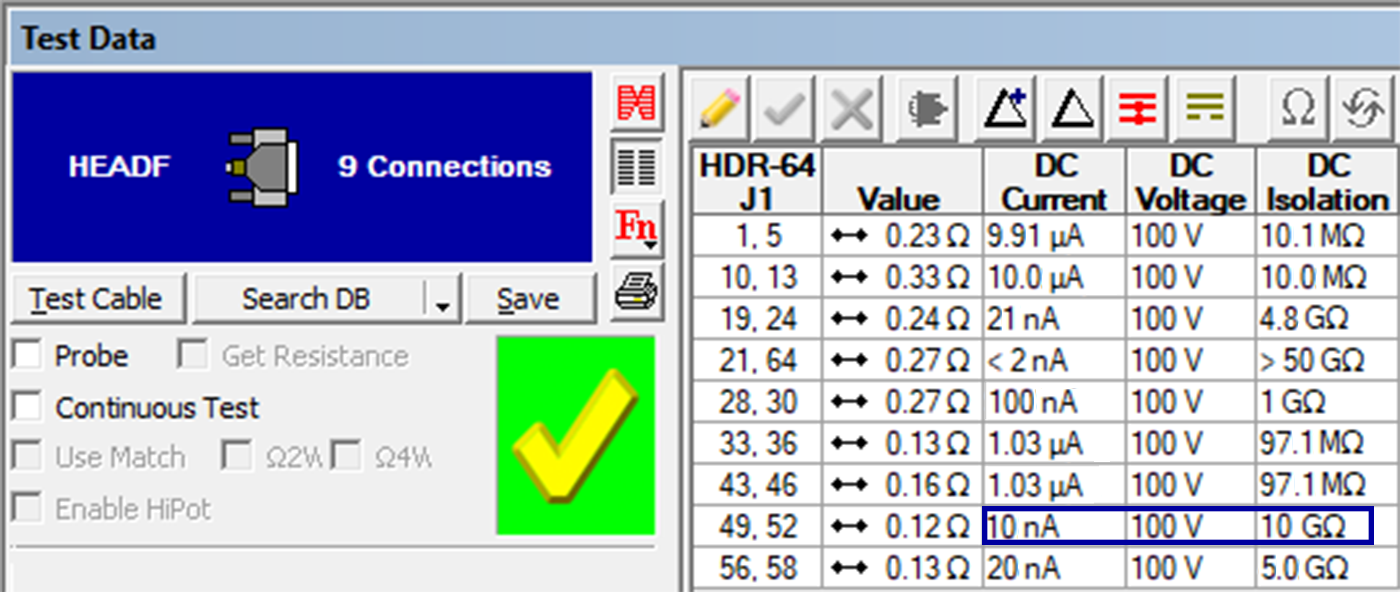 Test Data Showing Measurement of 10 GΩ Isolation at 100 V

Configuration
The company has been a leader in innovating highly configurable test solutions for simple and complex multiconductor cables and harnesses for thirty years. CAMI provides these advanced wiring analyzers and guided assembly systems to discerning global customers who require accurate and dependable assembly and testing in order to deliver top quality product. Systems are used for countless test applications of products destined for Transportation, Aerospace, Energy, Appliances, Medical Devices, Defense, Robotics, Telecom and much more. Trusted by industry leaders such as CERN, Ford, GE, Hitachi, NASA, Abbott, TESLA, Lockheed Martin, Raytheon, Airborn, Furukawa, TE Connectivity, and the Nobel prize-winning group, LIGO, thousands of test systems have shipped globally over the years.

Testing your cables and wire harness assemblies is only part of the solution. By combining test, fault location, design, documentation, labeling, database storage, and automation in one instrument, your CableEye test and management system covers all the bases. Use for R&D, prototyping, production (batch testing, HMLV, LMHV), diagnostics, and design.

Set up your test station to perform multiple background tasks, including environmental data acquisition, all triggered automatically with a single click of a button or a barcode scan.

All CableEye testers ship with comprehensive software providing test functions, connectors database, graphic wiring display, reporting, data logging, automation scripting and many more features. Truly future-ready, this software is readily upgradable so that in twenty years, your system will have even more features than when it was purchased.

The new add-on option comprises custom software and a hardware upgrade that allows an external measurement instrument to be used in combination with the HVX's internal relay-switching matrix and reporting software. It uses the built-in external terminals of an HVX series tester to accept stimulus signals from the external source, and that source's USB or Serial channel to control it and read measurement data. CableEye internal software presents the acquired data in the standard report format used for all CableEye wiring reports. The customer will need to purchase a third party instrument, the Keithley Model 2410 SourceMeter®, to obtain the described function.

Application
Applications for such high isolation measurements at very low voltage include mission critical devices with densely packed pins that would arc at higher voltages potentially causing damage: For example, the testing of military or aerospace cables with nano connectors.
Exacting Reporting Standards
CableEye software allows customers to meet the most exacting reporting requirements of government-contracted and ISO 9000-style certified companies.
Warranty
All new testers ship ready-to-use with a two-year Product Support Subscription (PSS) comprising warranty, free tech support, complimentary software upgrades and more. The PSS is renewable, though not required for tester operation.
CableEye ® Automation-Ready Cable and Wire Harness Test Systems
CableEye testers are highly versatile, expandable and upgradable diagnostic and Pass/Fail check Cable and Harness Test Systems that are PC-based. They are used for assembly, prototyping, production, and QC of standard or custom wire cables and harnesses The entire suite of products is powered by the same easy-to-use operating software and, with the help of its signature easy-to-interpret color-coded graphics, instantly identifies not only when there is a fault, but what type of fault and where.

Low Voltage M2 Series
For diagnostic and Pass/Fail Testing - Find, display, log, & document continuity (opens, shorts, miswires, intermittent connections).

Low Voltage M3 Series
For all of the above plus resistance (contact, isolation, embedded), and diodes (orientation, forward voltage, reverse breakdown).

Low Voltage M4 Series
For all of the above plus precision resistance (4-wire), and capacitance (twist wire relationship, length of cable, length to break, capacitors).

Low Voltage and High Voltage HVX Series
For all as described for M3 plus HiPot (dielectric withstand voltage and insulation resistance). 4-Wire Kelvin Measurement and Advanced Measurement Options (capacitance, twist wire relationship, length of cable, length to break, capacitors) are available.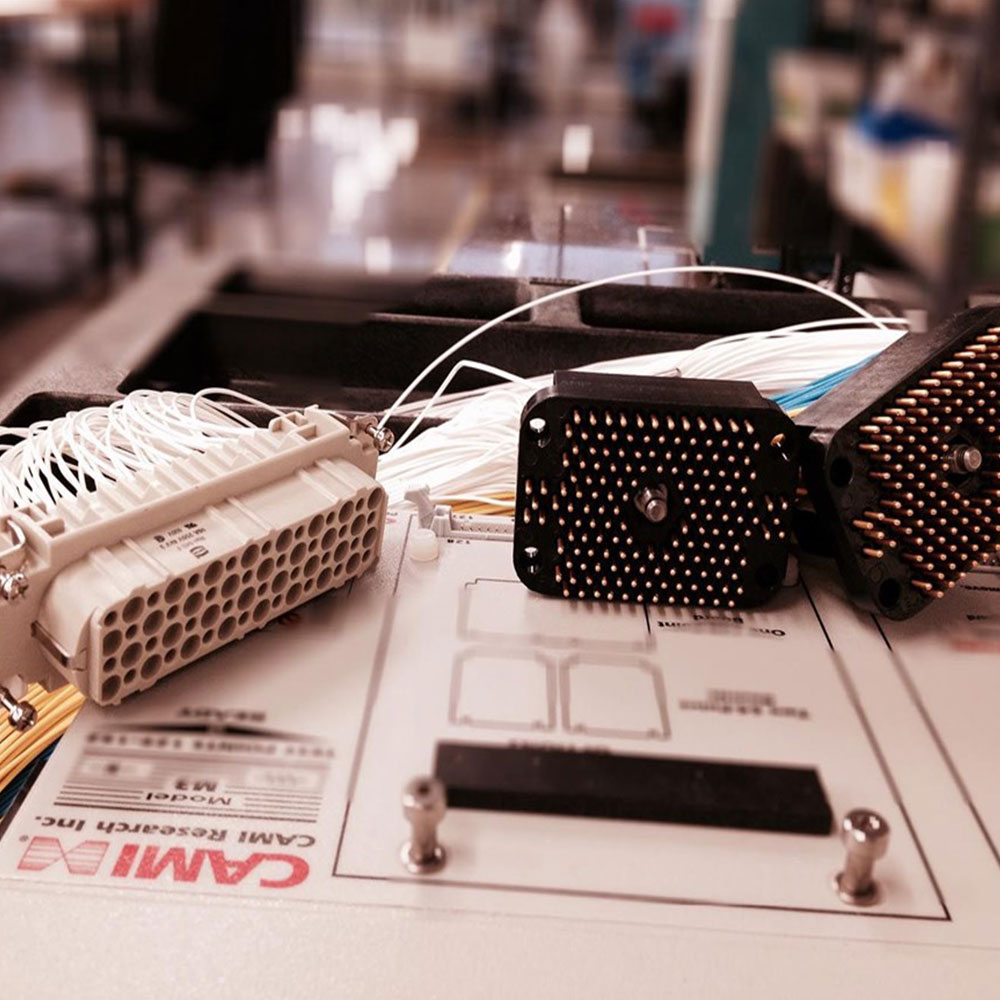 photo credit: Progressive Image