News Release
CAMI Research, a WHCC Top Product Winner, Reports Milestone Continuity Measurement
July 20, 2016

CAMI Research Inc. (Acton, MA), a 2015 Wire Harness & Cable Connector Top Product winner, reports that a customer has successfully tested simultaneous, multipoint continuity in a two-mile long, multicore cable (rated at 10Ω/1000ft) using a CableEye M3UH tester.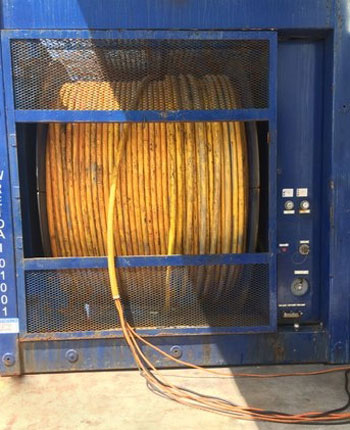 Multipoint continuity test on two-mile long cable rated at 10Ω/1000ft

Overview
Priced in the low thousands range, the test has more traditionally been carried out with testers x10 more expensive.

New to the product line in 2015, the M3UH continuity tester offers a down-shifted resistance threshold (viz. 0.1Ω to 5MΩ ±0.1Ω) compared to that of the M3U.

By similarity, the same outcome is achievable with model M3U.

All CableEye models, including HiPot, have out-of-the-box options to adjust dwell time to compensate for ineherent cable capacitance thus enabling measurement of 'long' cables.


Applications
Energy (oil, gas, renewable), commercial building wiring installations, submarine, entertainment and more.


CAMI Research produces expandable and upgradable diagnostic Cable & Harness Test Systems for assembly, prototyping, production, and QC of standard or custom cables. CableEye® Testers display, and document basic electrical properties such as continuity, resistance, dielectric breakdown, insulation resistance, miswires, and intermittent defects.

CableEye®
CableEye is an expandable and upgradable diagnostic and Pass/Fail Cable and Harness Test System that's PC-based. It's used for assembly, prototyping, production, and QC of standard or custom wire cables and harnesses, and comes in six models ...

Low Voltage: M2U-basic, M2U
For diagnostic and Pass/Fail Testing - Find, display, log, & document: continuity (opens, shorts, miswires), and intermittent connections

Low Voltage: M3U, M3UH
For all of the above plus resistance (contact, isolation, embedded), and diodes (orientation, forward voltage, reverse breakdown).

Low Voltage and High Voltage: HVX, HVX-21
For all of the above plus HiPot (dielectric withstand voltage and insulation resistance).
Free 2-Week Trial
Experience CableEye first-hand. See how your own cables and connectors can be auto-detected and accurately represented on our graphic-rich, touch screen compliant GUI. Find cable problems fast, and understand why customers tell us "... we can not live without CableEye" (Kabelservice), declaring it the "... best, easiest to use, system" (Digital Video Products).
Limited availability

Schedule your Free Trial now!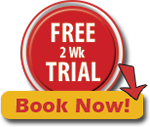 No credit card required. No commitment to purchase.