CableEye - The Future-Ready Cable Test System
These videos show some of the features and capabilities of the CableEye test system in action. The software is a common platform to all CableEye testers, so once you've learned to operate one model of CableEye tester, you've learned to operate them all!

Display Notes: Some videos are shot using the CableEye software in Control Mode and with English selected as the screen language. This Control Mode is the view that the CableEye Test System Manager uses to access all system options and to program the tester. There is also a Production Mode that displays only a limited set of essential controls and information to the production worker and which can be activated with a single click or barcode reader. A screenshot example of this Production Mode Screen is shown below. Additionally, the CableEye Test System Manager can program the tester to display a pop-up window with detailed operator Work Instructions containing text, photos, interactive buttons, and triggers to open additional resources such as video, schematics, parts lists and BOMs. The Work Instructions Display can be programmed to fill the screen, and to let barcode readers input data and activate tests. You can choose the exact amount of detail, imagery, language and automation you need to ensure your work instructions and tests are carried out flawlessly.
Click this button if you're looking for instructional information on operating a CableEye tester: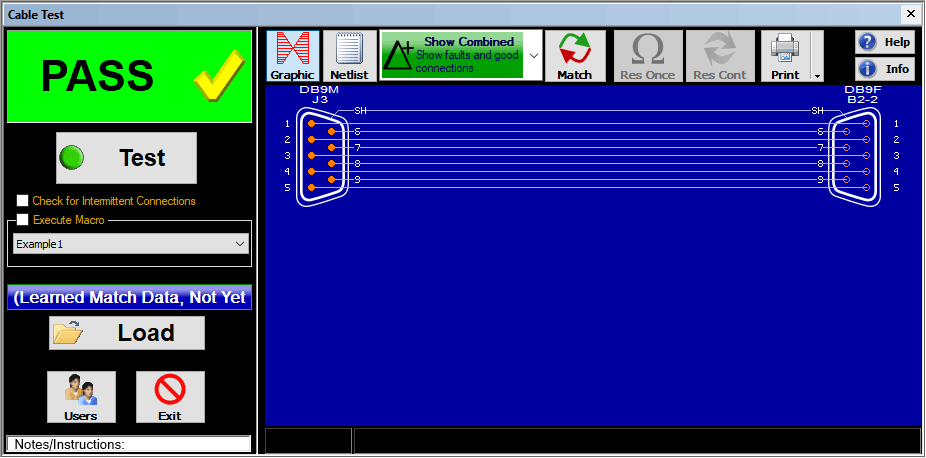 Production Mode Screen