Display Detailed Work Instructions
Summary
Display image-rich work instructions to reduce operator mistakes during test set-up.
Overlay the the test screen with detailed operator work instructions using any combination of text, images, and actionable buttons.
Work instructions can be coupled with operator text to speech conversion to form a totally heads-down workstation.
If desired, the work instructions can be programmed to fill the screen, and bar code readers used to input data and activate tests.
You can choose the exact amount of detail, imagery, language and automation you need to ensure your work instructions and tests are carried out flawlessly.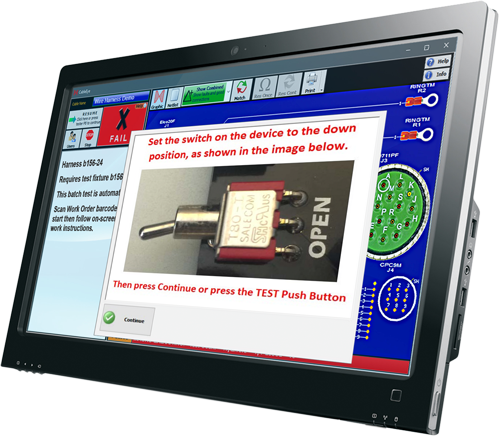 Operator Work Instructions
---