Use Macros to Guarantee Test Consistency
FAST Batch Testing
Easily Used by Unskilled Operators
Supports Bar Code Readers
Data Logging to Disk or Printer
An entire test sequence you create can be automated for one-button operation. Press the TEST button (illustrated below) to start a test procedure and see test results on LED lamps without referring to the computer screen. A typical test procedure consists of commands to the tester, illustrated in the Automatic Test window (shown below). Within the test sequence you may include display of wiring differences, searching the database, printing labels, and logging test results to an archival database.To trigger the test, you may also set up and press an icon on a touch screen computer, or connect a footswitch or other peripheral. If desired, build your own control unit with pushbutton and lamps and connect it to the REMOTE socket on the tester.
Automatic Test Procedures (also called Macros or Scripts) allow CableEye to be used easily by operators.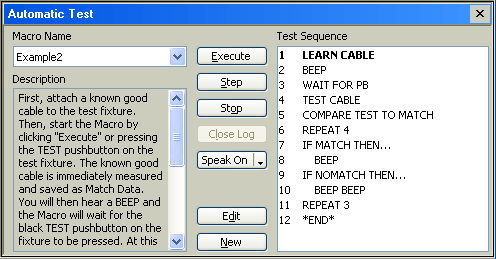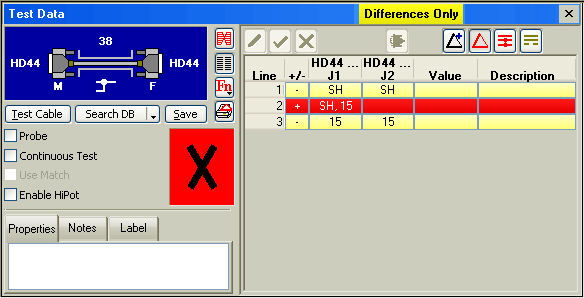 ---

Cable and Harness Manufacturing: Smart Assembly & Test
What to look for in a tester when creating a smart cable & harness assembly and test line, especially when following a mixed-model manufacturing process.
Read now!