Design Cables, Create First Article Test Data
Enter the wire list using CableEye's built-in netlist editor.
Specify resistors and diodes in the wire list.
The result defines first article comparison data which you may store in the database.
Automatically draw schematics from the data you entered.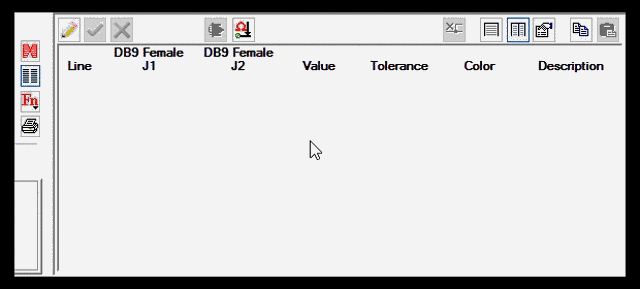 Use CableEye's connector library and netlist editor to design your own cables while at the same time automatically producing documentation and first article test data. You need not rely on a separate CAD program to generate the documentation, nor do you need to re-key the wire list shown in the CAD program.
The connector selection window shown below lists over 500 standard connectors from which to choose. Once you've chosen the connectors, type in the wire list along with any embedded resistors and diodes. As soon as you finish entering your design, software in CableEye automatically draws the schematic. Refer to the screen image below.